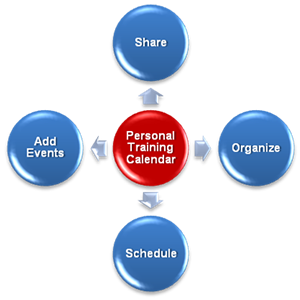 The Personal Training Calendar is designed for people who are involved in sports — teammates, athletes, coaches, managers — and people who simply want to organize their lives. The Personal Training Calendar is a great tool for team management. Coaches can create a training calendar and then share that calendar with their team members. Athletes can keep track of their training process to ensure that their training is thorough and complete.

Organize your daily activities, and manage your time effectively. There is a direct connection between time management skills and success in your life.
Schedule your games and events. It takes only five minutes a day to plan your schedule and review your deadlines. Record your tasks and projects into the calendar and then track your progress as you complete each one.
Add your own events (sporting or otherwise) to the calendar and then invite friends to join them!